---


Salam R E F O R M A S I and welcome to the new home of Nurul Izzah Anwar, Malaysia's Light of Success. A true leader of the next generation with a sincere heart fighting for a better Malaysia.
Please feel free to click the icons below to find out more about Nurul Izzah Anwar, daughter of Anwar Ibrahim
REFORMASI TOTAL!



2001

QUOTE OF THE DAY
"Are we fair to ourselves, to the people around us, and to God's creation?"
- Nurul Izzah




---
NOTICE
Salam REFORMASI. Thank you for all your support to Nurul Izzah Anwar and her family and Malaysia's REFORMASI movement.There will be more news on Nurul Izzah Anwar from time to time.
-webmaster

Do you want to know how come Tan Sri Rahim Noor managed to get in jail? MAYBE it's because what he did WAS NOT part of the conspiracy plan...

How many more lives do we have to see being taken away? How many more arrests do we have to fight back?
REFORM.
---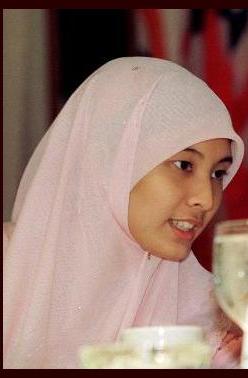 Pictures from contributors. Click.

New Wallpaper!

---






webmaster@izzahanwar.cjb.net

http://www.izzahanwar.cjb.net